Promoting local festivals, cultural events & community events
Touchpoint Media have been appointed, on behalf of Carlow County Council to manage the Lamp post banner scheme in Carlow Town. This initiative was set up as a way of promoting awareness of local festivals, cultural events and community events. With 21 sites in Carlow Town, your message, with the use of eye-catching graphics, will create a memorable impression on a passing audience.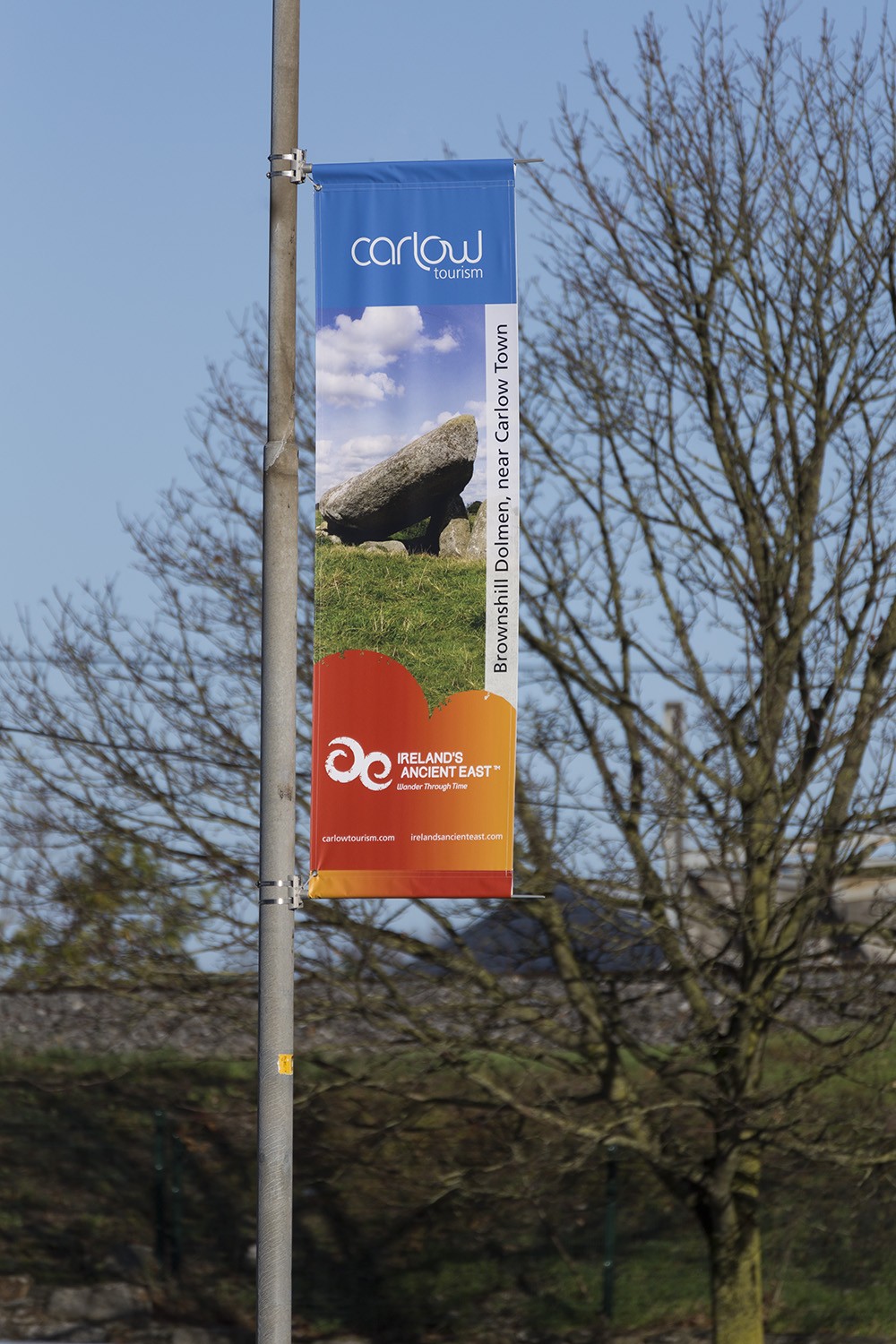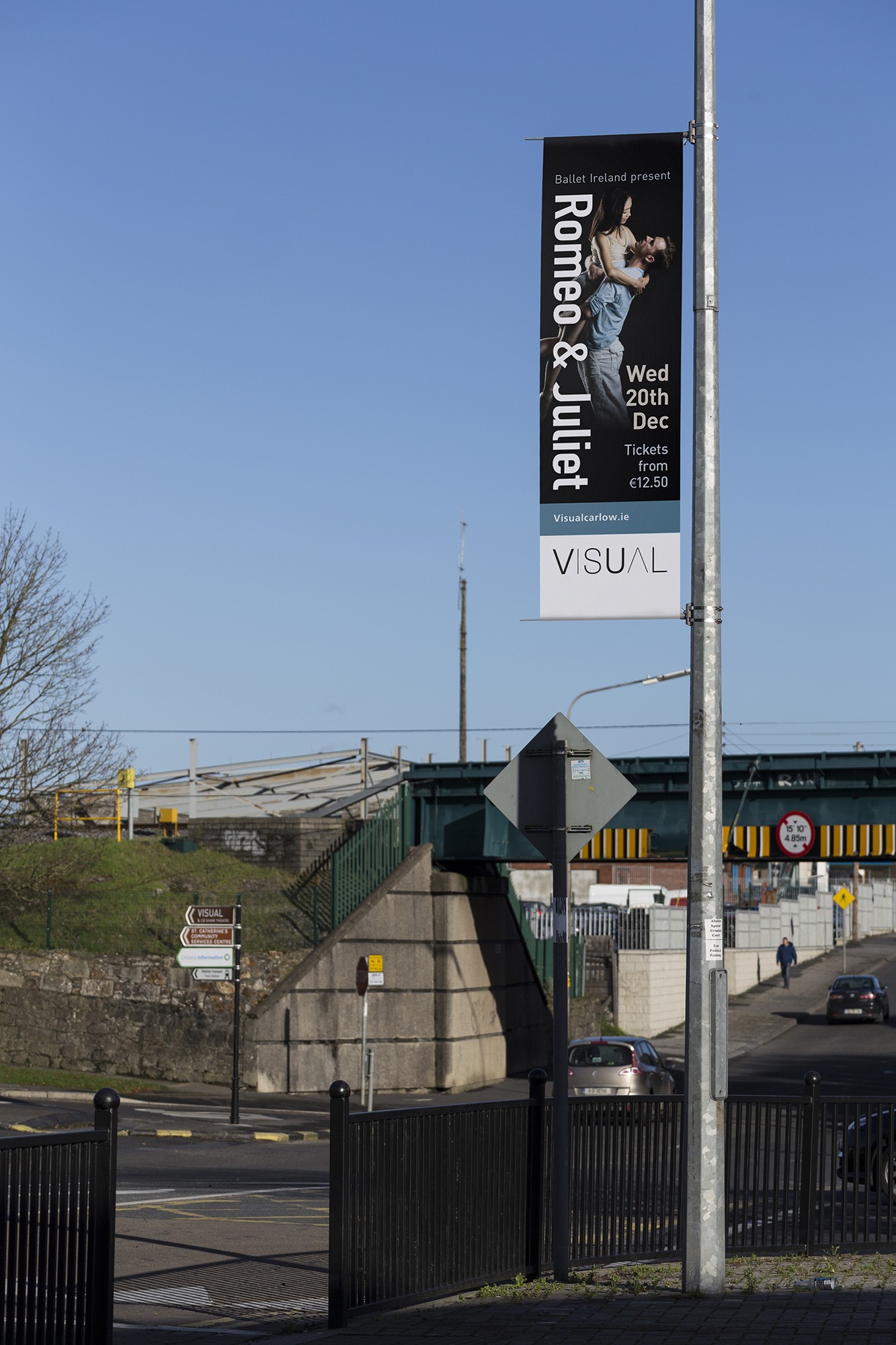 We offer the following options…
We can design your banner
Lamp post banners are double-sided, sized 700 x 2400mm.
They are fitted on flexible fibreglass arms, allowing flexibility in the wind.
Call us on 059 9133511 for more information.
You can supply your own artwork
Artwork needs to be supplied 10 working days before the campaign.
All artwork must contain the Carlow County Council 'Supporting Events' footer.
This is included in our template, which is available on request.